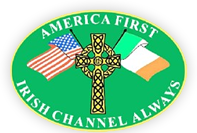 My wife has given me permission to walk again this year with the Irish Channel St. Patrick's Day Club here in New Orleans! She is going to stay at home with Shane while I stumble through the streets of New Orleans. She's a trooper! Love you baby!
My family and I have started to get into what vaguely resembles a routine so I've been looking at my manuscript again after a short break. Shane is my new inspiration and I hope to be more creative than ever.
Happy St. Paddy's Day y'all!